1 tag
#bequemperlainclusio
Deporte i soldaritat per la inclusió educativa de nens i nenes amb Sindrome de Down:
Blancanieves búlgara →
4 tags
"Vivo como si no hubiese un mañana, porque no lo hay"
– Don Draper, Mad Men, capítulo 1, temporada 1
Apple Lisa llega a la treintena.
El primer computador con interfaz gráfica, Apple Lisa, cumple 30 años http://t.co/rsDfft8w
Amazing Central Park →
The Beauty of Decayed Daguerreotypes http://www.petapixel.com/2013/01/09/the-beauty-of-decayed-daguerreotypes/
Search & Destroy: Brit Pop Rises →
muzzle84: ¿Volverán los días de gloria del brit pop en 2013? Se anticipa nuevo disco de Blur (que ya presentaron canción el pasado año), hace unas semanas Pulp nos sorprendían con su primera canción en mucho tiempo y el año comienza con el nuevo single de Suede. Son, en mi opinión, las tres bandas de…
from Walt Whitman, "Song of Myself"
poetryeater: I believe in you my soul, the other I am must not abase itself to you, And you must not be abased to the other. Loafe with me on the grass, loose the stop from your throat, Not words, not music or rhyme I want, not custom or lecture,      not even the best, Only the lull I like, the hum of your valved voice.  
A legend: Marilyn and Chanel n5 →
About Marilyn and her favourite parfum. Beautiful spot, sexy story.
One more POP code →
Help me to complete my Pop Code!
Instagram Profiles on the Web! →
instagram: You've asked for Instagram on the web and we've listened. Over the next few days, we'll be rolling out Instagram profiles on the web! Your web profile features a selection of your recently shared photographs just above your profile photo and bio, giving others a snapshot of the photos you share…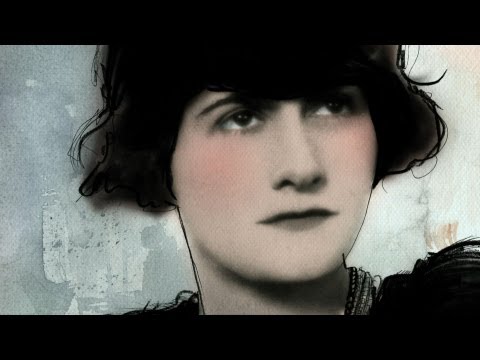 publicdomainthing: Creative Commons! Was too...
Homenaje a Buster →
bustrkeatn: "His comic ability as a child must have been phenomenal. By the time he was five or six he was being billed as 'B U S T E R, assisted by Joe and Myra Keaton.' 'The reason the managers approved of my being featured was because I was unique, being at that time the only little hell-raising Huck Finn type boy in vaudeville. The parents of the others represented their boys as cute and...
Canibalismo cultural
Recortar en educación y cultura, tras un control económico de los medios de comunicación y una caza de brujas ideológica a la prensa, forma parte de la receta de la más cruel de las dictaduras, incluida la capitalista. Desprestigiar el saber debilita al individuo y la conciencia colectiva. Exilias al que tiene talento y te queda un reducido número de ciudadanos desinformados fácilmente...
3 tags
"El mundo siempre sigue / The world goes round"
– http://www.youtube.com/watch?v=GZy3iF3z6Qs&feature=share
Chet Baker, maestro de caídas sin red →
Almost Blue.
5 tags
Poderosas mentiras
No siempre el día a día te presenta oportunidades como la que ayer experimenté en el Palau de la Música Catalana. La actuación de Michael Nyman, famoso pianista británico, con su ensemble, un conjunto de virtuosos capaces de dejarse los dedos en cada concierto, no se limitó a una primera parte, previsible e imprescindible, de recortes de sus más famosas bandas sonoras. A la espera del plato...
5 tags
"Una bella película sobre el fin del mundo"
Aunque algunos lo tachen de director superficial y efectista, la realidad es que Lars Von Trier es el único autor que este año ha conseguido hasta la fecha sorprenderme con una película. 'Melancholia' es preciosa, ácida, crítica, con muchos ecos de Buñuel (te recuerda a 'El àngel exterminador') y la determinante dureza del cine danés, con sus amargas críticas a las clases...
El punto de vista de una mujer
"Acabé 'Elegía para un americano', mi cuarta novela, y me dije que todo lo que hiciera desde entonces sería desde el punto de vista de una mujer. Había escrito tanto desde la mirada masculina… Descubrir la voz femenina ha sido interesante, hacer que llevaran ellas la voz cantante, que fueran las narradoras, y en este caso como si fuera una película de George Cukor, me...
Frases célebres hasta el día de ayer
"Sólo sé que no sé nada" (Descartes). "La violencia es el miedo a los ideales de los demás" (Gandhi). "Para escribir novelas, una mujer debe tener dinero y un cuarto propio" (Virginia Woolf). "I have a dream" (M. L. King Jr.). "Somos más famosos que Jesuscristo" (John Lennon). "Españoles, Franco ha muerto" (Arias...